Praxis® Next famille de polices
Conçue par
Gerard Unger
en 1977
Linda Hintz
en 2017
Monotype Studio en 2017
The Praxis Next typeface family is open, inviting, highly legible, a terrific performer on screen and in print – and a complete update to the original 1976 Praxis design.

The new family is enlarged to nine weights and benefits from a suite of condensed typefaces. Counting the italic counterparts, the total family consists of 36 variations.

Praxis Next Variable Set is a single font file that features three axes: Weight, Width and Italic. The Weight axis has a range from Light to Ultra. The Width axis provides a range from Condensed to Regular. The Italic axis is a switch between upright and italic.
Les fontes d'ordinateurs de bureau sont conçues pour être installées sur un ordinateur et avec des applications. Une licence par ordinateur.
Les polices Web à la carte sont autorisées pour un certain nombre de pages vues.
Les fontes Web sont utilisées avec la règle CSS @font-face. La licence a une durée illimitée.
La licence d'utilisation de l'application vous permet d'intégrer des polices dans vos applications. La licence peut se référer au nombre d'applications différentes ou au nombre d'installations d'une application.
Les fontes pour publications électroniques peuvent être intégrées à un eBook, à un e-magazine ou à un e-journal. Ces fontes sont mises sous licence à chaque numéro.
Les fontes pour serveurs peuvent être installées sur un serveur ou p. ex. être utilisées par des processus automatisés afin de créer des éléments. Chaque serveur possède une licence valable un an.
Une licence Digital Ads vous permet d'intégrer des polices Web dans des publicités numériques, telles que les publicités HTML5. Cette licence est basée sur le nombre d'impressions publicitaires.
Sélectionner le format de la
fonte: OT (OpenType) avec
Postscript outlines (OT CFF) ou
TrueType outlines (OT TTF)
Pro / OT TTF
supports at least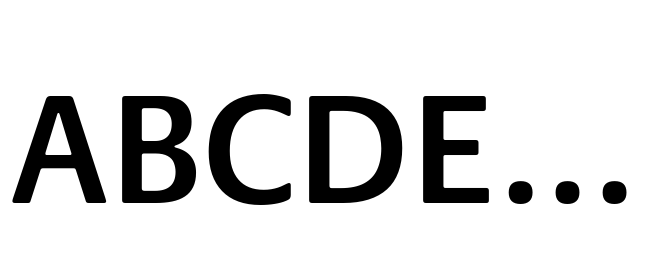 Type de contours OpenType:
TTF - TrueType-Outlines
Noms techniques des fontes:
Nom du fichier: PraxisNext-SemiBold.ttf
Nom du menu Windows: Praxis Next SemiBold
Nom PostScript: , PraxisNext-SemiBold
Nom PostScript complet: , Praxis Next SemiBold

Numéro de catalogue:
168492419
Characters:
716