Jazz Script famille de polices
Conçue par Emil Karl Bertell
Jazz Script is a groovy font family of two weights of the Script, a vivid set of Caps and Extras to spice up your designs or create custom letters with extra swashes. Inspired by 50s and 60s American lettering but polished with sharp but smooth vector expression Jazz Script is a powerful tool for creating iconic headlines, packages, or logos. Each Script version contains more than 750 glyphs and is equipped with several OpenType features to easy up your access for all the goodies: turn on Swash, Contextual or Titling Alternates or manually select from the Glyph Palette from even more Alternates to compose elegant word images. Jazz Script also has plenty of Automatic Ligatures that keep the text flowing and then there's Proportional Oldstyle for more bouncy numerals. Jazz Script Family has four versions: #1 is regular, #2 has inline and #3 and 4 have different styles of carefully designed printed texture on them. For the very best price purchase the complete set that has all versions of Jazz Script and go wild with the flow!
Les fontes d'ordinateurs de bureau sont conçues pour être installées sur un ordinateur et avec des applications. Une licence par ordinateur.
Les polices Web à la carte sont autorisées pour un certain nombre de pages vues.
Les fontes Web sont utilisées avec la règle CSS @font-face. La licence a une durée illimitée.
La licence d'utilisation de l'application vous permet d'intégrer des polices dans vos applications. La licence peut se référer au nombre d'applications différentes ou au nombre d'installations d'une application.
Les fontes pour publications électroniques peuvent être intégrées à un eBook, à un e-magazine ou à un e-journal. Ces fontes sont mises sous licence à chaque numéro.
Les fontes pour serveurs peuvent être installées sur un serveur ou p. ex. être utilisées par des processus automatisés afin de créer des éléments. Chaque serveur possède une licence valable un an.
Une licence Digital Ads vous permet d'intégrer des polices Web dans des publicités numériques, telles que les publicités HTML5. Cette licence est basée sur le nombre d'impressions publicitaires.
Sélectionner le format de la
fonte: OT (OpenType) avec
Postscript outlines (OT CFF) ou
TrueType outlines (OT TTF)
Std / OT CFF
supports at least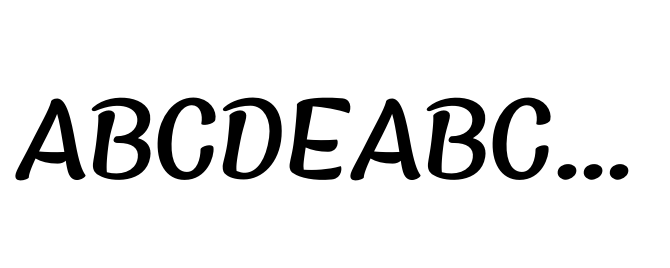 Type de contours OpenType:
CFF - PostScript-Outlines
Noms techniques des fontes:
Nom du fichier: JazzScript1-Caps.otf
Nom du menu Windows: Jazz Script 1 Caps
Nom PostScript: , JazzScript1-Caps
Nom PostScript complet: , JazzScript1-Caps

Numéro de catalogue:
167489239
Characters:
351