Kalista font family
Designed by Mulkan Nazir
Kalista Font Duo is a luxury font. which comes with a combination of modern and elegant fonts, namely serif and signature style. You can combine them to create beautiful typography. This handcrafted style makes it perfect for use in all your design projects be it logos, labels, packaging designs, blog titles, posters, wedding designs, social media posts, Instagram designs, invitation cards, art quotes, home decor, book / title covers, etc.
This is what includes:
Kalista Script Regular / Bold
• Thin and realistic signature font containing 40+ ligatures and alternates, lowercase, uppercase, all punctuation & numbers.
Kalista Serif Light / Regular / Bold
• Serif Fonts with upper and lowercase letters, all punctuation, numbers and Language support
8 BONUS Logo Templates that you can edit and customize in Adobe Photoshop and Adobe Illustrator.
Language Support
• Kalista supports the following languages; English, French, Italian, Spanish, Portuguese, German, Swedish, Norwegian, Danish, Dutch, Finnish, Indonesian, Malay, Hungarian, Polish, Croatian, Turkish, Romanian, Czech, Latvian, Lithuanian, Slovak, Slovenian.
I hope you enjoy this font. If you have questions, don't hesitate to give me a message :)
Desktop fonts are designed to be installed on a computer for use with applications. Licensed per computer.
Pay-as-you-go web fonts are licensed for a set number of page views.
Web fonts are used with the CSS rule @font-face used. The license has no time limit.
Application licensing allows fonts to be embedded in your software applications. The license may be based on the number of titles or the number of installations.
Electronic Publication Fonts can be embedded in an eBook, eMagazine or eNewspaper. Fonts are licensed per issue.
Server fonts can be installed on a server and e.g. used by automated processes to create items. A license is per server core CPU per year.
A Digital Ads license allows you to embed web fonts in digital ads, such as ads created in HTML5. These license is based on the number of ad impressions.
Select technical format and
language support of the font.
Std / OT CFF
supports at least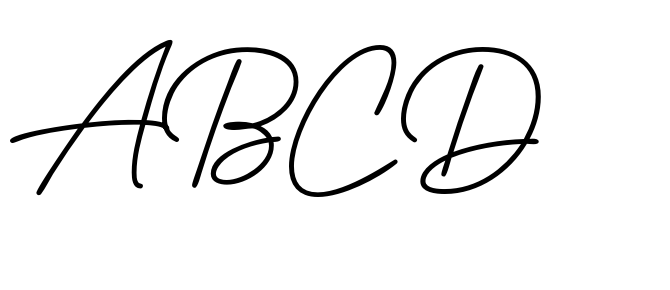 OpenType outline flavour:
CFF - PostScript-Outlines
Technical font names:
File name: Kalista Script Bold.otf
Windows menu name: Kalista Script
PostScript name: , KalistaScript-Bold
PostScript full name: , KalistaScript-Bold

Catalog number:
167538216
Characters:
343