Blackberry famille de polices
Conçue par Bruno Jara Ahumada en ;
Jorge Cisterna
en ;
Blackberry is a display typographical family inspired on the design of vintage packaging, old fashion ads and show business marketing campaigns. This font brings back Woodtype characteristics such as angular serifs, and light and diagonal curves, which make it a fresh and current proposal for contemporary design needs. Blackberry has a dynamic system of layers that include 3D extrusions, shadows, outline and inline graphics, as well as a series of dingbats and flags. The system is supported for over 200 Latin-based languages. In total, the 10 Blackberry fonts provide a wide array of combinations and possibilities for high impact graphics, such as labels, packaging, posters, branding, record and movie covers, among others.
Les fontes d'ordinateurs de bureau sont conçues pour être installées sur un ordinateur et avec des applications. Une licence par ordinateur.
Les polices Web à la carte sont autorisées pour un certain nombre de pages vues.
Les fontes Web sont utilisées avec la règle CSS @font-face. La licence a une durée illimitée.
La licence d'utilisation de l'application vous permet d'intégrer des polices dans vos applications. La licence peut se référer au nombre d'applications différentes ou au nombre d'installations d'une application.
Les fontes pour publications électroniques peuvent être intégrées à un eBook, à un e-magazine ou à un e-journal. Ces fontes sont mises sous licence à chaque numéro.
Les fontes pour serveurs peuvent être installées sur un serveur ou p. ex. être utilisées par des processus automatisés afin de créer des éléments. Chaque serveur possède une licence valable un an.
Une licence Digital Ads vous permet d'intégrer des polices Web dans des publicités numériques, telles que les publicités HTML5. Cette licence est basée sur le nombre d'impressions publicitaires.
Sélectionner le format de la
fonte: OT (OpenType) avec
Postscript outlines (OT CFF) ou
TrueType outlines (OT TTF)
Std / OT CFF
supports at least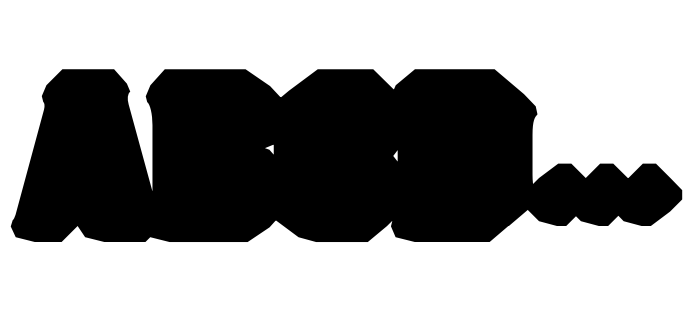 Type de contours OpenType:
CFF - PostScript-Outlines
Noms techniques des fontes:
Nom du fichier: Blackberry-Eight.otf
Nom du menu Windows: Blackberry Eight
Nom PostScript: , Blackberry-Eight
Nom PostScript complet: , Blackberry Eight

Numéro de catalogue:
167508650
Characters:
406