Kailey Force Schriftfamilie
Entworfen von Molly Jacques Erickson (;)
Dathan Boardman
(;)
Kailey Force contains 3 powerful effects for her kissing cousin: Kailey. The Bold (Drop Shadow), the Brave (Distressed), and the Beautiful (Combined). Kailey is a hand lettered, voluptuous typeface that is very special to the Great Lakes Lettering team. This oblique font is inspired by Molly Jacques' "signature" lettering style, using bold brush strokes, fluid flourishes, and distinctive characters. Kailey has a distinct feminine feel that takes on a bold attitude to match her curves.
Kailey Force Kailey The Brave
Desktop-Fonts sind für die Installation auf einem Computer und die Nutzung mit Anwendungen konzipiert. Diese Fonts werden pro Computer lizenziert.
Pay-as-you-go-Webfonts sind für eine bestimmte Anzahl von Seitenaufrufen lizenziert.
Webfonts werden mit der CSS-Regel @font-face verwendet. Die Lizenz ist zeitlich unbegrenzt.
Die App-Lizenzierung ermöglicht die Einbettung von Fonts in Ihre Apps. Die Lizenz kann sich auf die Anzahl der verschiedenen Apps oder aber die Anzahl der Installationen einer App beziehen.
Electronic Publication Fonts sind für die Einbettung in eBooks, eMagazines oder eNewspapers bestimmt. Diese Fonts werden pro Ausgabe lizenziert.
Server-Fonts können auf einem Server installiert und z.B. von Prozessen zur Erstellung von Objekten verwendet werden. Eine Lizenz gilt pro Server Core CPU pro Jahr.
Eine Digital Ads-Lizenz ermöglicht es Ihnen, Webfonts in digitale Anzeigen einzubetten, wie beispielsweise in mit HTML5 erstellte Anzeigen. Diese Lizenz basiert auf der Anzahl der Ad Impressions.
Wählen Sie das technische
Format und den Sprachausbau.
Std / OT CFF
supports at least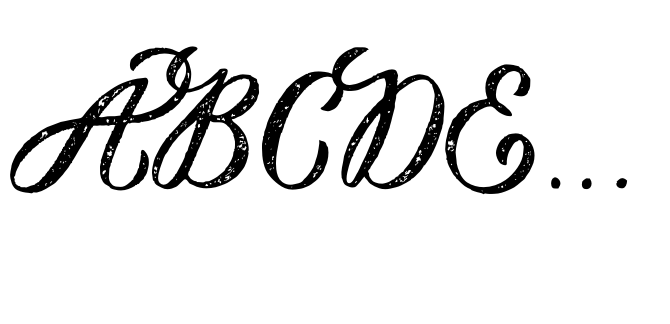 OpenType-Kurven-Typ:
CFF - PostScript-Outlines
Technische Font-Namen:
Dateiname: KaileytheBrave.otf
Windows-Menü-Name: Kailey the Brave
PostScript-Name: , KaileytheBrave-Regular
Langer PostScript-Name: , Kailey the Brave

Katalognummer:
167448639
Characters:
238